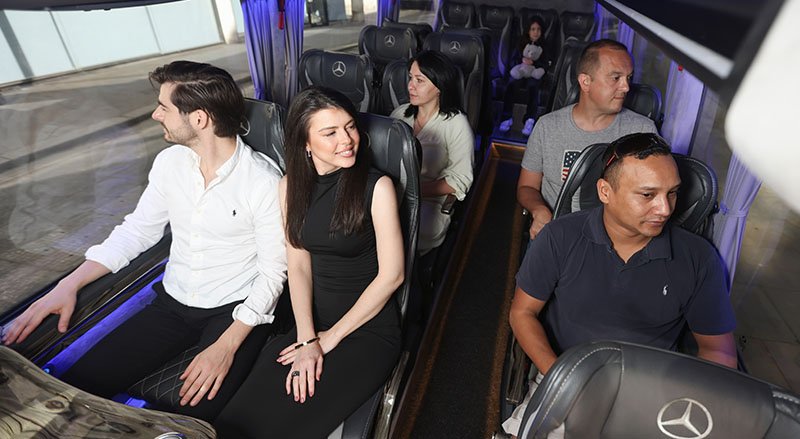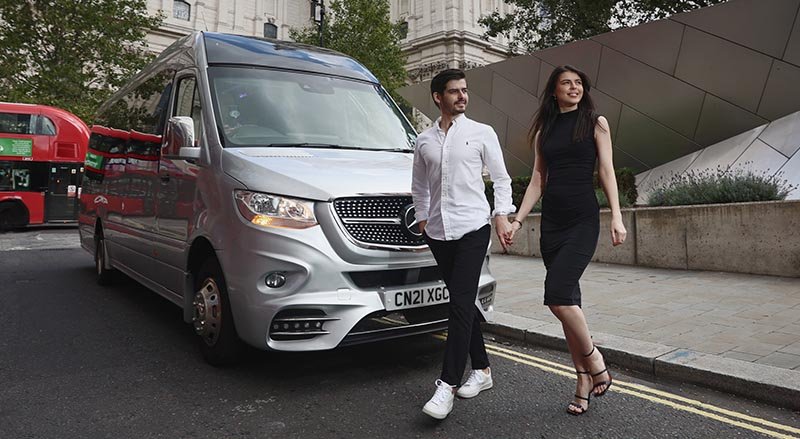 Minibus Mercedes Sprinter transfer in London
Our company provides top-notch Mercedes-Bens Sprinter Transfer services in London! We are a team of professionals dedicated to ensuring your comfort and safety while traveling the streets of London. Our Mercedes-Bens Sprinter vehicles are reliable and classified as Luxury class, featuring a comfortable interior designed to make your journey, whether for business or tourist groups, a pleasant and worry-free experience. With a capacity of around nine people, our Mercedes-Bens Sprinter is spacious enough for voyage with chums or relatieves, offering ample room for all passengers.
What sets us apart and makes us the preferred choice for Mercedes-Bens Sprinter Transfers in London? Firstly, our commitment to providing impeccable service and continuously updating our fleet with the latest models and up-to-date features, making us leaders in the London transfer market.
Our team consists of experienced and skilled drivers who are well acquainted with London's road conditions, enabling them to select the most optimal routes for quick and smooth journey to your destination, minimizing any potential delays.
Through the years, we have earned the trust of numerous satisfied clients who have utilized our Mercedes-Bens Sprinter transfer services, leaving positive feedback after their journeys.
We cater to various events and occasions, including business trips, tourist excursions, weddings, corporate events, or simply comfortable city transportation. Regardless of the number of guests in your group, our Mercedes-Bens Sprinter ensures ample space and conveniencet for all passengers. Our attentive team pays meticulous attention to every detail of your journey, ensuring a seamless and hassle-free experience.
During your ride, you will have access to a mini-bar with a selection of beverages tailored to your taste. Complimentary WiFi keeps you connected throughout your journey, and we also provide local press in English and Russian languages. Should you be surprised by London's typical rain, rest assured that an umbrella is included as part of our transfer service.
We guarantee the confidentiality and safetyof your journey. Our vehicles undergo regular inspections and maintenance to ensure the safetness of every passenger throughout the entire journey. Each automobile undergoes rigorous testing and checks to meet the highest quality standards. Safety is our top priority, and all our Mercedes-Bens Sprinters are equipped with modern safety systems and active technologies, providing protection to all passengers during the trip.
Contact us right away to book your Mercedes-Bens Sprinter transfer in London and indulge in comfort while traveling around this magnificent city. We guarantee that your journey will be enjoyable and memorable. Reach out to us via the online chat, send an email to our address, or call the number provided on our website. Our customer service representative will process your booking and answer any inquiries related to your trip.